Donald Trump will visit Ireland in November, it was confirmed on Friday. The president will also visit France to mark the 100th anniversary of the end of the first world war.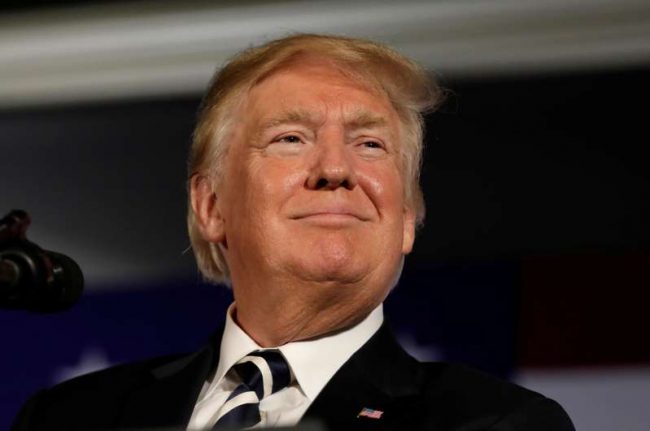 The exact timing of the European trip was not announced. The leader of the Irish Labour party promised to oppose the visit.
In a statement, the White House press secretary, Sarah Sanders, said Trump's time in Ireland would "renew the deep and historic ties between our two nations".
In Dublin, a government spokesman said: "The Taoiseach understands that President Trump will stop in Ireland for a brief visit on his way to or from the Armistice commemorations in Paris."
Trump's visit will follow his short and controversial trip to England and Scotland in July. There, he was the target of huge protests and caused political uproar with remarks about Brexit and Boris Johnson and unconventional behaviour while visiting the Queen.
In Scotland, he also visited one of his golf courses. In Ireland, the president owns the Trump International Golf Links Doonbeg in County Clare, where plans for a sea wall to combat the effects of climate change have caused considerable controversy, given the president's professed skepticism on the issue.
On Friday the Irish government spokesman said the November visit would be "an opportunity to follow up on the issues discussed in the White House in March" with the Irish leader, Leo Varadkar, "including migration, trade, climate change and human rights issues".
Varadkar found himself enmeshed in his own Trump-related controversy in March, after it was revealed that he called a local council about a proposed windfarm near Trump's golf course which the president opposed.
Trump's opposition to windfarms is well known, and was recently expressed in rambling remarks about birds at a Republican fundraiser in upstate New York.
In a tweet on Friday, the Irish Labour leader, Brendan Howlin, said his party would "join with likeminded people to oppose this visit", as Trump "has been no friend of democracy or human rights".
Howlin wrote: "We will always be firm friends of the American people, but Ireland will not welcome a man with Trump's record of discrimination, sexism and lies."
Trump will also visit Argentina in November, for the G20 summit in Buenos Aires, and Colombia.