President Trump signaled Sunday that declaring a national emergency to circumvent Congress and build a southern border wall remains an option for him after bipartisan budget negotiations to reach a border security deal came to a halt.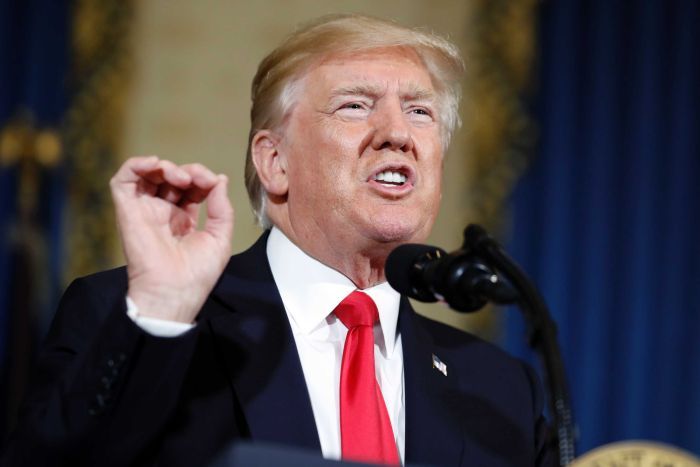 "'President is on sound legal ground to declare a National Emergency. There have been 58 National Emergencies declared since the law was enacted in 1976, and 31 right now that are currently active, so this is hardly unprecedented.'" Trump tweeted, attributing the quote to Rep. Tom McClintock, R-Calif.
The 17 Republican and Democratic negotiators officially have until Friday to reach a deal on border security before funding for a slew of federal agencies lapses, but lawmakers have acknowledged that Monday is the unofficial cutoff given the time it will take for legislation to clear the House and Senate.
Trump wants Congress to give him $5.7 billion for a wall along the U.S.-Mexico border, a demand Democrats oppose. Instead, lawmakers are looking to provide between $1.3 million to $2 billion for new border barriers.
Republicans and Democrats are also at an impasse over limits on the number of illegal immigrants, including violent felons, that Immigration and Customs Enforcement can detain.
Democratic negotiators want the cap on the average daily population held by ICE in detention set at 16,500 individuals until the end of the fiscal year, which ends Sept. 30. Republicans, however, are opposed to including illegal immigrant convicted felons in the proposed cap.
The stalemate has threatened the to stop congressional negotiators from reaching consensus on a border security deal with enough time for a bill to pass the House and Senate.
Trump warned last month after announcing a deal to end the 35-day partial government shutdown that if Congress failed to reach agreement on border security before Feb. 15, he would declare a national emergency. Issuing an emergency declaration would allow Trump to invoke his emergency powers to divert funds to build the wall, bypassing Congress.
But declaring a national emergency would almost certainly invite a legal challenge, and even some Republicans are opposed to Trump taking such action as they fear the precedent using emergency powers to build the wall would set.