Samsung's new Galaxy S7 and S7 Edge come with a bunch of useful features on board to enhance your user experience, while making the phones as natural and seamless as possible. Below is a list of more than 10 features you might want to take a look at in order to boost your productivity on the S7 series.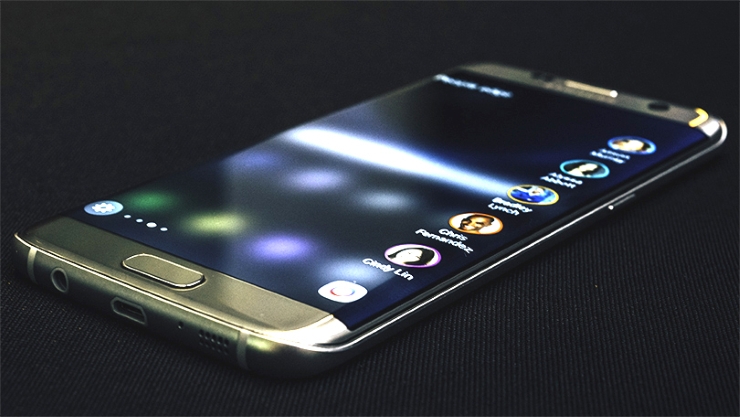 App shortcuts on lock screen
Even when your Galaxy S7 is locked, you can get two apps on the lower corner of the screen for easy access. You might choose the most important apps you want to have on the lock screen, and it could be camera, phone, photo gallery, S Health or any third-party apps. All you need to do is head over to Settings>> Lock screen and security>> Info and apps shortcut>> App shortcuts.
Multiple images on lock screen
You can use multiple images from your gallery for your lock screen — as many as 30 images. To keep the wallpaper clear without anything on it, just long press the display while the lock screen is on and the time and other information would disappear.
To get multiple lock screen images, head over to Settings>> Wallpaper>> Lock screen>> select From gallery and choose the images you would like to set.
Move apps anywhere on home screen
You can move any app around your home screens and don't think that searching those apps would be difficult. To move app icons to a different home screen, long press an icon and then drag it to the Move app icon on the upper right. Now tap and drag the app to move it to another page. Alternatively, you can look for an app by its name in the app tray. Just select Search at the top of the screen.
Get all apps on home screen
All the downloaded apps go to the app tray but if you want to have them on your home screen, Samsung provides an easy way to access them. Choose "Show all apps on home screen" to move all the apps on Home screens. For this go to Settings>> Advanced features>> Galaxy Labs.
Unsaved callers
Your S7/S7 Edge can now check any phone number that is not saved in your contact, to find out if that is a spammer or a fraud number. Once you are aware of the number you can block or report the number. To find out what risk level the unsaved contact poses, go to Settings>> Advanced features>> Identify unsaved numbers.
Customise DPI
Display scaling allows you to customise the DPI (Dots Per Inch) settings on your display. You may choose either of the options — Standard or Condensed. Depending on this change, your display will show more content on the screen. To set this feature go to Settings>> Display>> Display scaling.
Unify look of all apps
The native apps in the S7 come in a squircle shape, which is a square with rounded edges. If you want the same look for third-party apps as well, consider turning the Icon background. Enabling the option would unify the look of all your apps. To set this feature, head over to Settings>> Display>> Icon background.
Auto restart
Auto restart ensures your Galaxy S7 or S7 Edge gets regular restarts and prevents restarting from happening at inconvenient times. It occurs only when the screen is off and the phone is not in use and with at least 30% battery life remaining. To enable go to Settings>> Backup and reset>> Auto restart.
Cross app
Cross app lets you use apps within an app. For instance you can access photos and videos, share them, open a URL and check out web pages, when you are chatting with friends from Messages app. So when you are using the Messages app, click on the paperclip icon on the left of the Enter message panel; from here you get choice to access Camera, Gallery or other features.
Game launcher
This feature lets you maximise your game-playing experience through several power-saving options. If you don't want to get disturbed, just turn off all notifications. You can even lock Recent and Back keys in order to prevent accidentally exiting it when you are in the middle of a game. Moreover, you can take screen shots, record games and share them. Navigate to Settings>> Advanced features>> Game>> Game launcher.
Smart switch
This feature allows transferring old data to a new Galaxy phone. It has been customised for the use in S7 series with a new home layout, better app data recovery and other improvements. For this go to Settings>> Backup and reset >> Open Smart switch.
Quick dial
This feature makes calling faster and easier. Once the feature is enabled, all you need to do is long press the home key and then just speak the name of the person you want to call. The machine learning in the Quick Dial makes your device to become more familiar with your voice. To get Quick Dial go to Settings>> Advanced features>> Galaxy Labs.
Task edge
This function is meant for the Galaxy S7 Edge only. It lets you assign shortcuts for most of the common tasks such as setting an alarm, composing a text message or creating an event. All these you can do from the edge of the display.