Everybody makes huge decisions during their life, but they don't come any bigger than deciding to emigrate. Leaving your country of birth to start a new chapter in a foreign land is an exciting prospect, but it's extremely daunting too. However, if the grass is greener on the other side, there's nothing to stop you making that dream come true.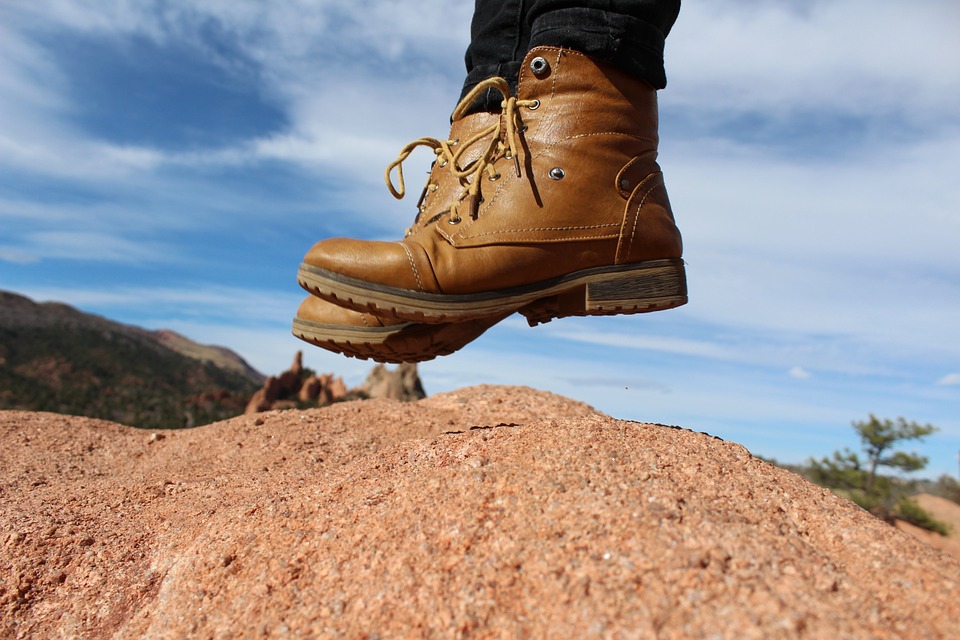 There are many reasons for wanting to move abroad. Whatever your incentive may be, it's imperative that you do things correctly, and in a way that will allow you to enjoy your new home to the fullest.
Here are five key points of focus. Get these right, and your move will be destined for greatness.
Legalities

First and foremost, you need to know that you have the right to enter a new country and stay there. In most places, the requirements of visiting are far different to those of someone wanting to relocate indefinitely. Those regulations will vary from nation to nation, so it's imperative that you do your homework.
Acceptance to live in a country is great, but the long-term goal will be to become a citizen. After all gaining this type of registration will open more doors while confirming the new land as your long-term home. In countries like Canada, applicants will undergo a citizenship test. Click here to find out more information about who can apply, when, and what to expect.
Before granting the initial move, authorities will often need to see that other elements are in place also. So while researching this aspect should be step one, it's important not to rush in before taking care of those additional factors.
Home
Home is where the heart is, and your place of residency will form a crucial part of settling into a new country. You might not live in that property forever, but it should be somewhere that makes you happy and safe.
One of the first issues to consider is the location. Despite being in the same nation, towns and cities may boast varying languages, religions, and culture barriers. Aside from choosing the right city, you also need to find the right property in the right neighborhood.
Renting is more common for newcomers than buying a property, so the commitment won't be quite as large. Nonetheless, getting this wrong will leave you feeling alienated. Ultimately, that will make your new life more difficult.
Work
Career prospects are often the main incentive behind moving abroad. Even if this isn't true of your case, it's essential that you give this element serious consideration. Not only because it'll dictate your opportunities in other aspects of life, but also because this will have a huge impact on your application too.
If you're lucky, you might be moving to take on a new role for your current employer. In this case, the majority of hard work will be done for you. However, if you are a skilled worker looking for a new challenge, you can often complete the process before you leave your current home and post. After all, online communications are so advanced that you can even conduct interviews via video chat.
Or perhaps you'll be looking at the prospect of becoming a self-employed freelancer. Either way, you need to have something in place. The last thing you want to do is start a new chapter with limited funds and no source of income.
Communications
While you may be leaving your old life behind, you shouldn't have to lose contact with the people who have previously been in your life.
Those people will be thrilled to see how well you are doing. Moreover, staying in touch will provide that homely vibe despite being miles apart. Quite frankly, this can be crucial to smoothing that transition phase.
Nonetheless, you will need to meet new people too, and not just at work. Whether it's signing up for a local sports team or going on dates doesn't matter. Feeling isolated is the biggest threat to making the most of your new chapter. Prevent this from becoming an issue, and the new country will feel like home in no time.
Exploration
Even if you have moved partly for a job, there is no doubt that you've picked your new destination for a reason. There's a good chance that it has plenty to offer in terms of attractions. Take it upon yourself to explore them, and your enthusiasm for the new place will be stronger than ever.
Should you be unsure of what is around, a quick visit to TripAdvisor should open your eyes. Meanwhile, getting involved with the local sports, music, and entertainment scene can be very beneficial.
Life is for living, and moving country gives you a chance to do that to the fullest. Grab that opportunity while you can.