Vancouver, B.C. is a great place to visit – with streets full of activities, great restaurants, museums, and other points of interest. Whether you're visiting from out of town or you're a local, there are many exciting things to do in and around the city, no matter what your interests are. Let your adventurous spirit soar a little with some trips in and around the city. Here are five that your family is sure to love!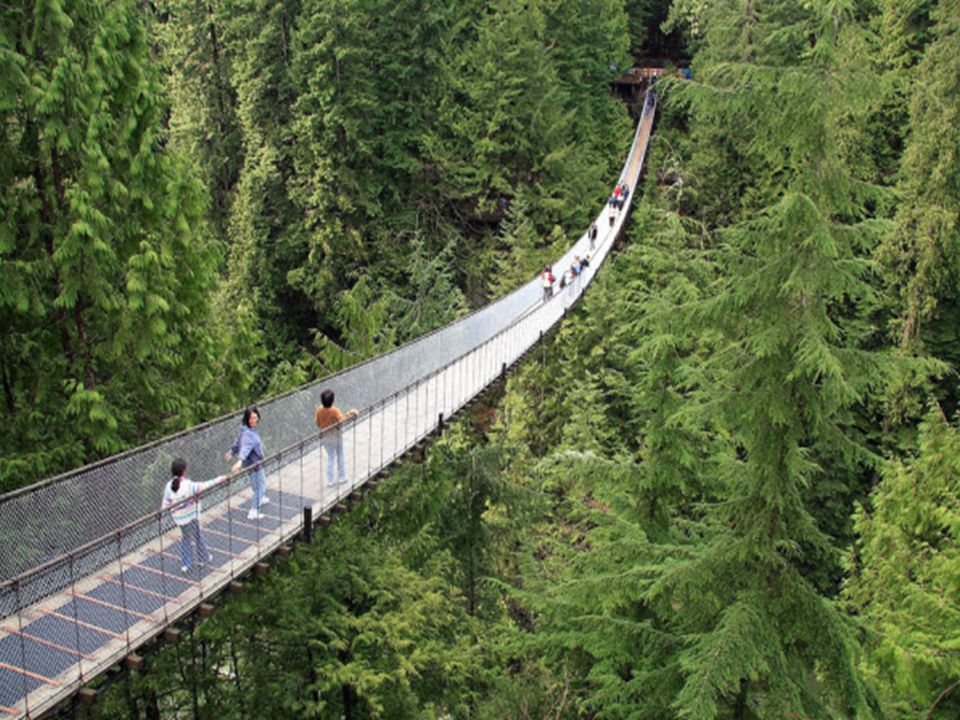 Stanley Park is a day trip you can take without ever leaving the city. This park is 1000 acres locatedadjacent to the downtown core, on the waterfront. There is a 9km seawall that traverses the edge of the park and makes a very nice walking path; it is also is paved for rollerblading and biking. In the park, there is a petting zoo for children, the Vancouver Aquarium and lots of other fun activities.
The ROX: The Olympic Experience at the Richmond Oval is an exciting new tourist attraction located in Richmond, British Columbia that is sure to be a crowd pleaser within your family. They offer interactive Olympic and sports related media, historical artifacts, hands-on sports simulations and displays, and multi-language audio guides for those of you whose first language isn't English. If you are looking for things to do in Vancouver today, the ROX: The Olympic Experience at the Richmond Oval is easily accessible by bus, bicycle, or car.
Capilano Suspension Bridge is the high point – pun intended –of any trip to Vancouver. The bridge was built in 1889 and is located in a park that is 20 minutes from Vancouver. The bridge is well maintained, and stretchesa whopping 140mdistance across the Capilano River, approximately70m above the river. The park also has guided nature tours, cliff walks, zip lines through the tops of trees as well as additional activities for the kids. The cliff walk goes into the Capilano Canyon for some spectacular views that might be scary to those afraid of heights. Park workers will also let you borrow rain gear if there is rain on your visit.
Grouse Mountain is another great natural attraction, and is located just 10 minutes from the Capilano Suspension Bridge, making it possible to see both the same day. Grouse Mountain is a nice ski area in the winter with:sky lifts,ice-skating, snowshoeing, helicopter rides and other ice sports. In the summertime there is a 2.8km long hike straight up the face of the mountain with a conservation center and a restaurant as a nice reward at the top.
The Sea to Sky Highway is one of the greatest drives in the world. This may take more than a day if you make a lot of stops, but you can make it as long or short as you like. The highway starts in Vancouver and winds its way through the mountains to Whistler. With a good map, you will find a lot of waterfalls with amazing scenery, as many walking trails, and enough breathtaking scenery to last a lifetime. Along the way, there are scenic ocean vistas, soaring mountains, dramatic waterfalls, bustling communities, parks and outdoor activities to keep you occupied no matter where you decide to stop.