Travelling alone is becoming more and more popular, not just for men, but for women too. The only problem is that women can become targets for sinister criminals all over the world. It's bad enough that travelling alone can be scary and intimidating; in many cases, it's downright dangerous. Certain transport systems have even been named as the most dangerous in the world for women. Imagine not even being able to take transport and feel safe?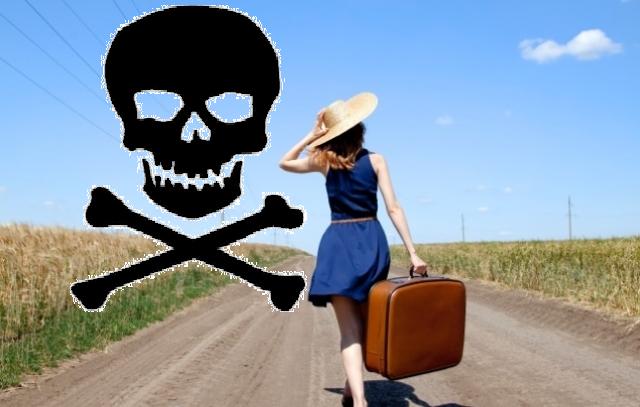 The following countries have been named as the most dangerous in the world for women. Bear in mind that there is a separate list of countries where you shouldn't even consider travelling. The following countries are places many women solo travellers would consider:
India.
Egypt.
Brazil.
Mexico.
Venezuela.
Saudi Arabia.
Papua New Guinea.
Columbia.
Kenya.
Honduras.
Places you shouldn't even consider travelling to include Israel, Afghanistan, Iraq, and Syria.
The reason these countries are considered to be most dangerous to women solo travellers, is because there will usually be miscommunication somewhere down the line. Due to the difference in culture and the way we communicate, predators and criminals can try to interpret these as signs they can approach a woman. Women are at risk of being harassed, raped, abused, and even murdered. Even if you're a solo traveller heading off somewhere safe like Australia, it makes sense to get some Australian life insurance. Your life is valuable and should be protected.
Travelling certainly does not make you exempt from any dangers that might be out there. In fact, you should even be careful when you're in a group. That being said, you don't want to let things you've heard about a place ruin your trip. Try to see things as they really are and you'll feel confident about where you go and the people you meet. Things are very different in these types of countries, so it makes sense to be confused at first.
Being a man does not exempt you from the dangers of solo travelling either. If you're a man you should be on your guard, even though you are at less risk of being attacked. Solo travelling is a scary business, but you can do it if you're prepared mentally enough.
The two most important things any solo traveller should do is keep an eye on their drinks, and avoid walking alone in dark areas. Here are some tips to make sure you stay safe during your travels:
Don't wear expensive jewellery.
Respect the culture of the country you're visiting.
Don't give details of your trip away to strangers.
Be wary of other travellers too.
Get the right insurance to cover you on your travels.
If you feel in danger, don't be afraid to make a scene.
If you're worried about travelling alone, contacting a group tours company could be beneficial. This means you'll be able to share experiences with people who are interested in the same things as you.
Women shouldn't have to put off solo travelling because of fear. Take precautions when visiting the most dangerous places and you should have a great adventure.