Some early adopters of a new Samsung phone have said the device's stylus suffers from a design flaw.The S-Pen stylus for Galaxy Note 5 models can be stored within the body of the phone, but when inserted upside down it appears to snag on an internal mechanism.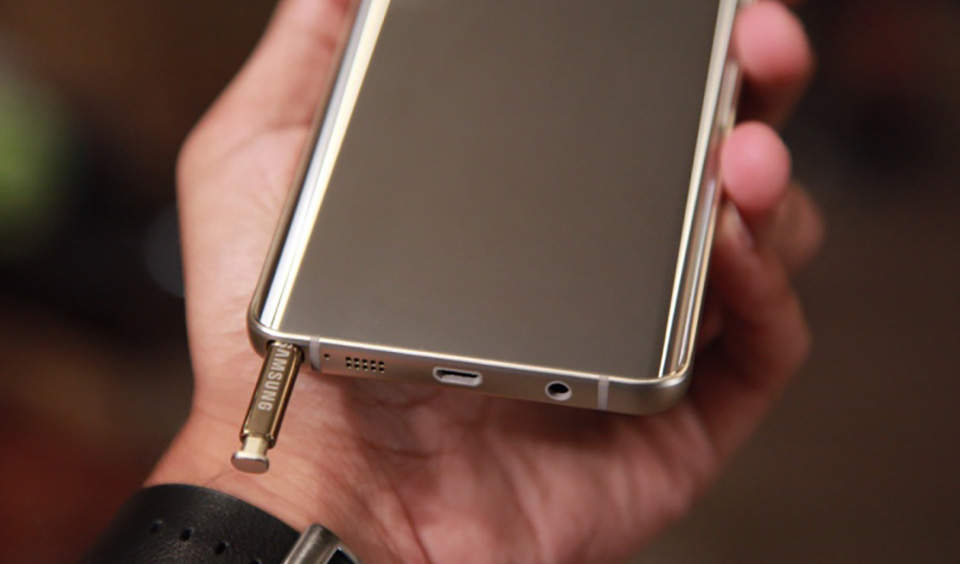 Users have reported that when the stylus is then forcibly removed it can damage the S-Pen, the Note 5, or both.
Samsung said users should follow the instruction manual.
The stylus should be inserted by the pointed end first and is designed to fit snugly into the Note 5 handset via a spring-loaded mechanism.
However, it can also be inserted upside down but can jam when in this position.
Tech news website Android Police has reported that removal of the wrongly inserted stylus caused a detection feature for the S-Pen to stop working permanently.
Some Reddit users have also noticed the problem.
"A firm pull freed the stylus but popped off the click mechanism on the end, leaving the cap deep in the holster," wrote one.
Another said their S-Pen stopped working after it was removed from the incorrect position. "A simple mistake and a bad design, I expect to see a lot more of these types of posts," the user wrote.
In a statement, Samsung said: "We highly recommend our Galaxy Note 5 users follow the instructions in the user guide to ensure they do not experience such an unexpected scenario caused by reinserting the S-Pen in the other way around."
Bad for business
"It seems like the sort of thing that shouldn't be overlooked," said Vijay Michalik, an information and communication technologies analyst for Frost & Sullivan.
He told the Dailyrelaesd that the Note 5 had been the subject of a scheme by Samsung in which they offered the handset to customers in a 30-day trial for just one dollar.
"A lot of people taking them out on that trial would be disappointed," he said.
The Note 5 is currently only available in the US and Asia. A European launch, if one occurs, could be made tricky by the stylus episode, said Mr Michalik.
"If they lose their brand equity by pushing out these sub-standard handsets then that could be disastrous for them."